This Friday, October 28, 2022, the singer Karine Clindoeil will take you to a world of feathers, rhinestones, dreams and conviviality. A great opportunity to taste the freshly prepared dishes of the Restaurant du Lac and enjoy its magnificent lakeside setting.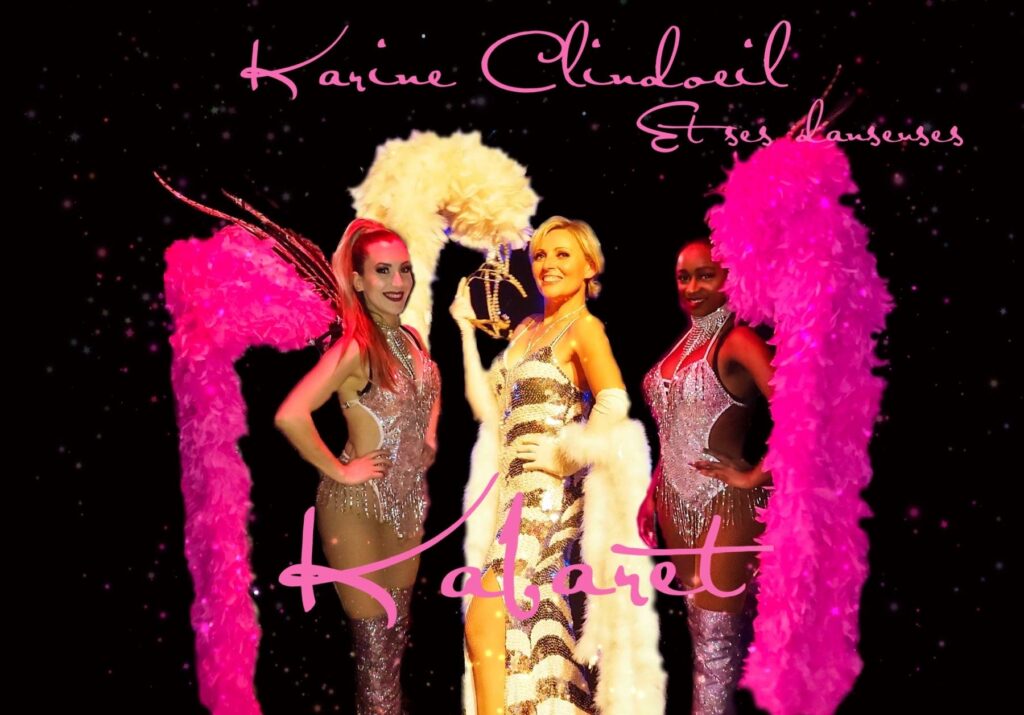 Karine Clindoeil, accompanied by her dancers, will take you throughout the evening in her universe. During the show, the artist puts on many costumes: from the Roaring Twenties to the hits of today's divas.
Course of the evening
Cabaret evening
Place : Restaurant du Lac
Reception between 7pm and 7:45pm, show at 9pm
Limited number of places!
Reservations at 03 27 61 83 76
Cabaret evening formula : 25€ TTC
1 kir or non-alcoholic cocktail

Starter : Bresse salad
Main course : risotto with gambas or turkey and curry risotto
Dessert: thin apple pie
Coffee

Drinks not included
Children's menu (up to 12 years old) : 9,90
Water syrup

Main course: chopped steak with fries
Dessert: water ice

Drinks not included
Reservations for the Restaurant du Lac are in priority for the dinner-show formula. It is also possible to consume a drink on the spot, from 8:30 pm if places are available.