Dive into an imaginary world of horror and aquatic adventure! Discover the program of activities for the All Saints' vacation and Halloween 2023 at ValJoly. Unique experiences await you just 1h30 from Lille, between lake and forest.
The ValJoly'maginaire festival on October 28 and 29!
Immerse yourself in the magical and strange world of the Tim Burton-themed ValJoly'maginaire.

The festival promises to take you through the imaginary worlds of the famous director. Meet special guests, explore a variety of exhibitions by authors, illustrators and artisans. You'll also be delighted by a range of entertainment: from music and storytelling to an exciting treasure hunt.
Free admission.
Saturday from 10am to 7pm and Bal macabre from 8pm to 10/11pm.
Sunday from 10 am to 6 pm.
In the heart of the resort.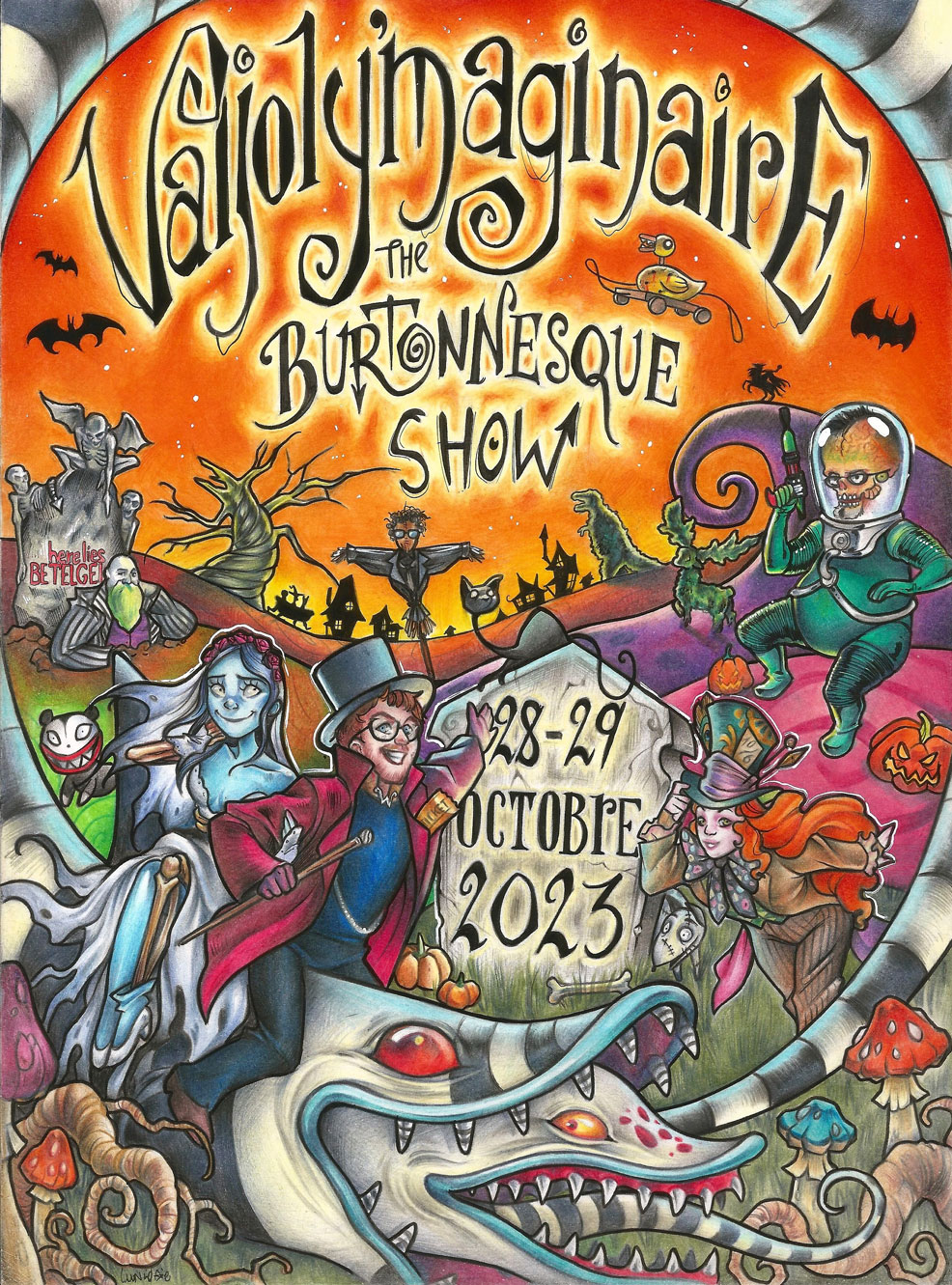 Halloween in the heart of nature!
Zombie Run ValJoly on October 31!
Get ready for a terrifying experience in the heart of nature with an obstacle-packed walk/run where your objective is simple: "survive the zombies" in the woods.
Equip yourself with 3 "life" pennants, as the zombies will try to steal them from you.
Reservations required, €7 per person.
Bring a belt and a flashlight or headlamp.
Departure from the conference center
+ 14 years with accompanying adult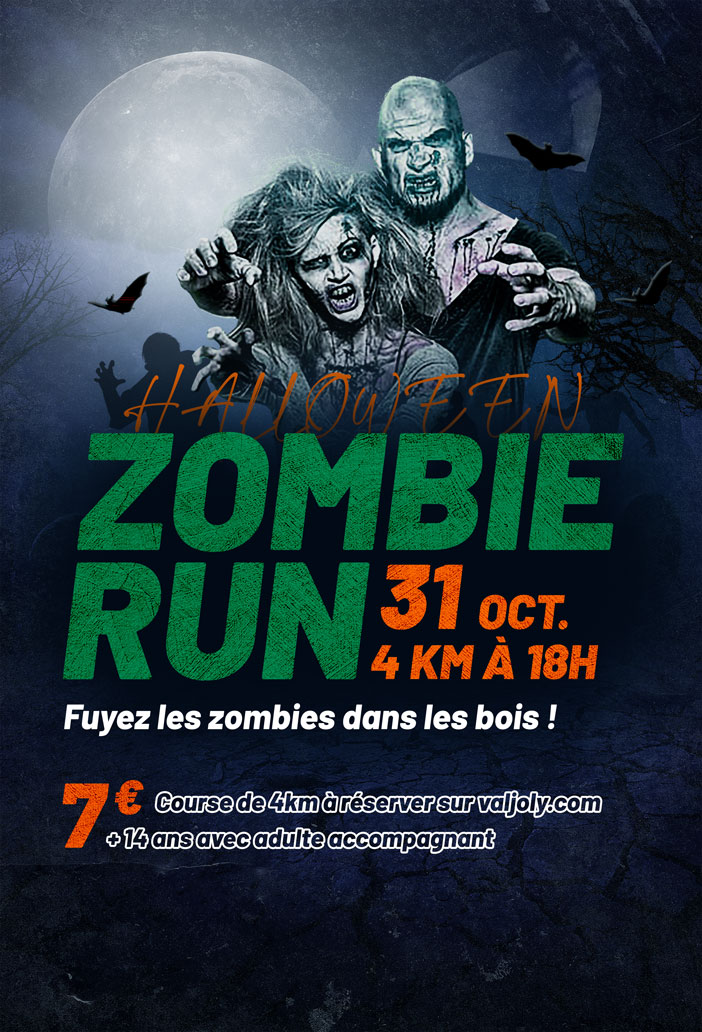 Bloody Bath October 31 at 8:30 p.m.
Take part in a bloody swim, and brave a thrill-filled aquatic course. But the horror doesn't stop there, as you can also solve 'The Mystery of the Bloody Bath' on a treasure hunt to identify the suspect and collect candy…
Reservations required, €7.20 per person, €4.60 for children aged 3 to 11.
Some costumes may offend the sensibilities of younger children.
At the Aquatica Center
Last entry at 9:30 p.m.
Aquatic events from October 23 to November 5!

Instants Famille en musique
Sundays from 10 a.m. to 12 p.m.
Music and games for
a guaranteed family atmosphere.

Aquatica Center
Free with 1 pool entry
More info

Wave of buoys
Wednesdays at 4 p.m.
Challenge the wave pool on your buoy. We guarantee you a good dose of fun!
Aquatica Center
Free with 1 pool entry


Aquabike and intense Aquabike
Mon. tues. wedn. frid. from 10.30 a.m. to 11.15 a.m.
and Sat. from 10.30 a.m. to 11 a.m.
Burn as many calories as possible on your water bike! Saturday sessions are even more intense and dynamic!
Aquatica Center
More info


Aquagym
Thursdays from 10:30 to 11:15 a.m.
Improve your muscle tone gently.
Aquatica Center
More info


Family games
Thursdays


Enjoy water polo, ball games and a play area.

Aquatica Center
Free with 1 pool entry

5-day swimming course
Monday to Friday, 2:30 to 3:30 p.m.
Treat your children to an aquatic experience for €55 or €41 at reduced rates.
Center Aquatica, from age 6
Registration and information
Our partner also celebrates Halloween!
Take advantage of a photo booth from 3pm to 5pm to immortalize your scariest costumes. The special Halloween menu will delight your taste buds, and the aperitif is offered to all guests in costume who reserve their table before October 30.
Reservations on 03 27 61 74 81